Has anyone seen black squares showing up on their desktop when they hover their mouse over konsole, specifically when they are browsing git history and hover their mouse over PR numbers? Sometimes the square is green.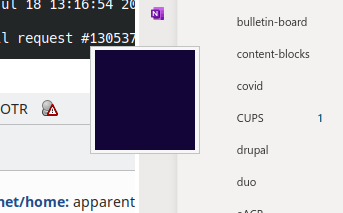 I'm at a complete loss as to what could be causing this. Nothing in the system or user level journal, nothing in ~/.xsession-errors. Did I install some sort of program that is glitching, or…

Any and all help, guesses, and advice is much appreciated.