Hello,
After being pleased by NixOS and losing some files because I rm a bit too quickly, I would like to install NixOS with ZFS and its automatic snapshots.
In my case, I want to install NixOS in a virtual machine running on a Windows 10 Pro host with VMWare Workstation Pro 15.
I then followed the guide on the wiki and also tried another guide found online.
I can successfully install NixOS. However, I cannot boot into it because the stage 1 does not succeed: cannot import 'rpool': no such pool available. Here is a screenshot of the console.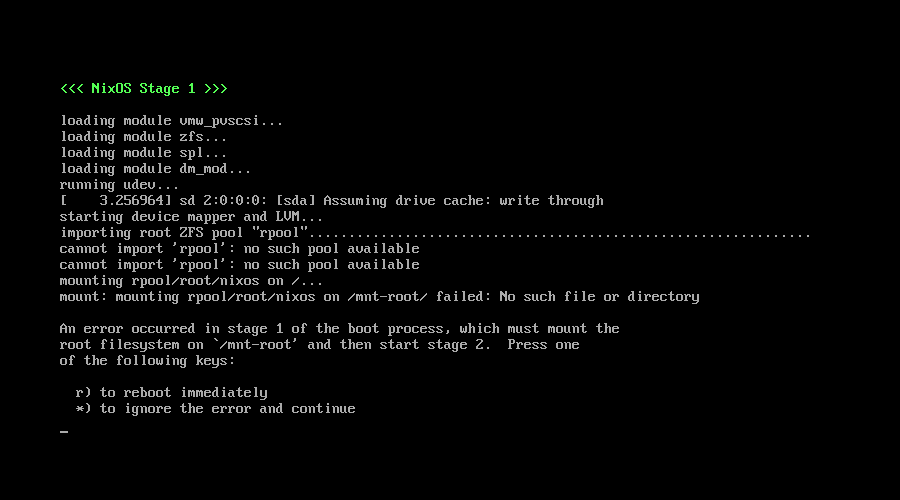 In hardware-configuration.nix, fileSystems."/".device refers to rpool. However, how is NixOS suppose to know on which partition is the rpool pool which is /dev/sda1 in my case? I guess that is why it is not found.
Did anyone encounter this error before? Any help would be appreciated.