Hello,
I'm pleased to announce our favorite distro is now available on GandiCloud VPS!
A NixOS 21.11 server can be booted by using the following OpenStack command:
openstack server my-nixos --image NixOS --flavor V-R2 --boot-from-volume 20

or in just a few clicks on the GandiCloud web interface: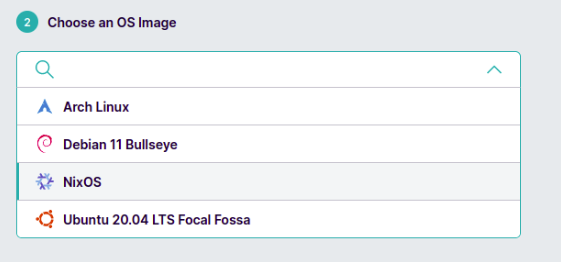 To rebuild the server, you would need some specific configuration options, which are provided in the image itself (in the /etc/gandi/configuration.nix file).
You could find more details in the Gandi announcement news.