Hey folks, I'm having the following problem with trying to run an nvidia session. This occurs during boot and never shows the greeter menu.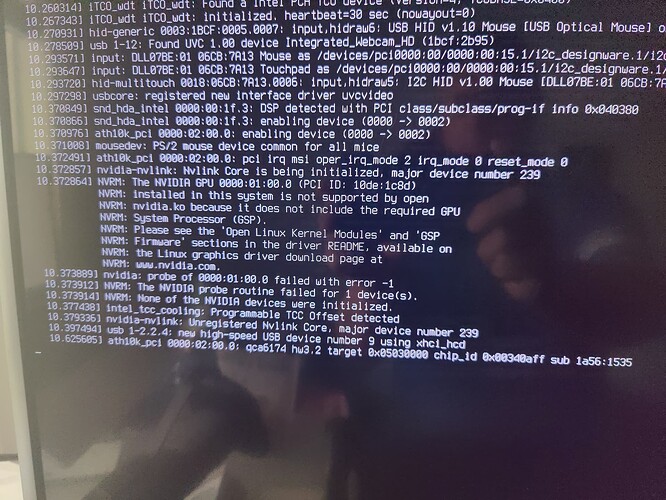 NVRM: installed in this system is not supported by open
NVRM: nvidia.ko because it does not include the required GPU NVRM: System Processor (GSP).
NVRM: Please see the 'Open Linux Kernel Modules' and 'GSP NVRM: Firmware' sections in the driver README, available on NVRM: the Linux graphics driver download page at
NVRM: www.nvidia.com.

My nvidia config is:
{ config, lib, pkgs, ... }:

{
  nixpkgs.config.allowUnfreePredicate = pkg:
    builtins.elem (lib.getName pkg) [
      "nvidia-x11"
    ];

  services.xserver.videoDrivers = [ "nvidia" ];

  hardware.nvidia = {
    modesetting.enable = true;
    open = true;
    nvidiaSettings = true;
    package = config.boot.kernelPackages.nvidiaPackages.stable;
  };
}