Hi!
First time NixOS user here. Also, wayland & sway first-timer

I run sway from the terminal, but it looks like it hangs and nothing happens – I am failing to locate where is it that I can use the window manager, or if it's even "alive". Here's what I see when I run sway: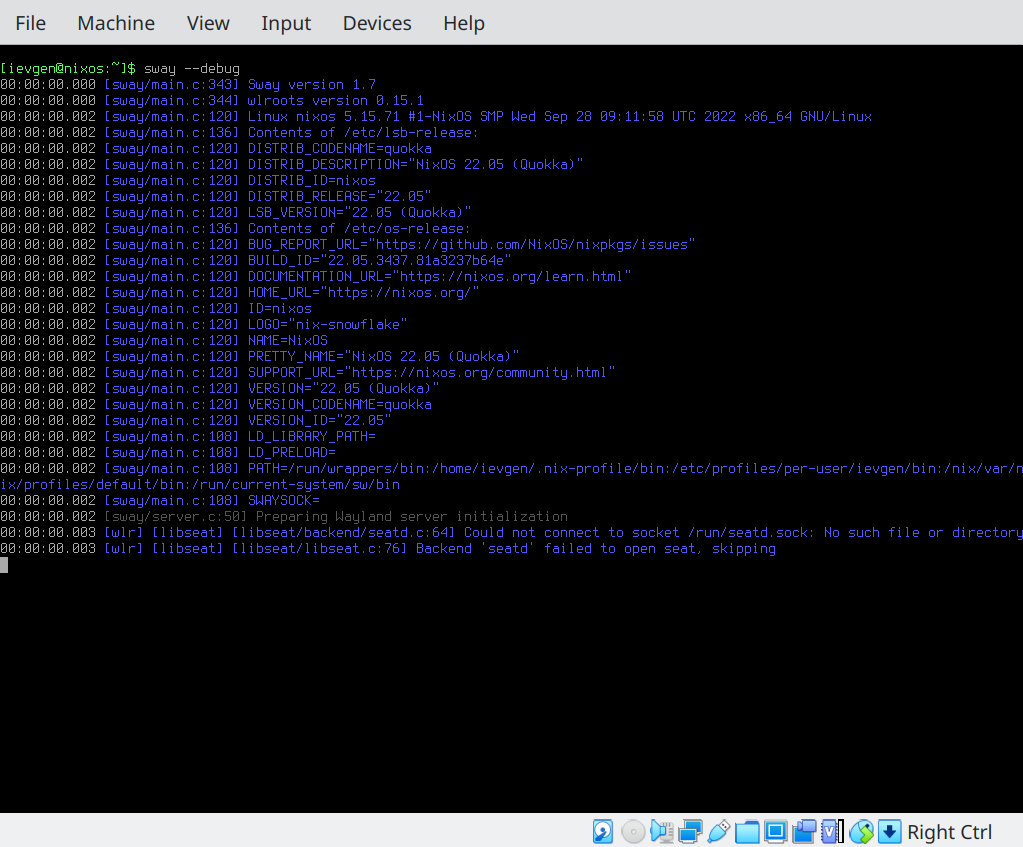 From this screen I am able to switch to different virtual console with no issues. However I am failing to see the actual window manager.
For context, I'm trying to get a minimal (as in "no desktop environment") installation working, with sway and wayland. I've followed a random though pretty nice tutorial, and managed to get to a point where I have sway installed.
My configuration.nix in its entirety is available here.
Don't know where to even begin unwrapping this. What am I missing? What any other additional info could potentially help understand what's happening here?