Hi, I am running 'nix develop' to start a shell from a flake, and in the flake I am specifying node_14 as a buildInput.
nix is complaining: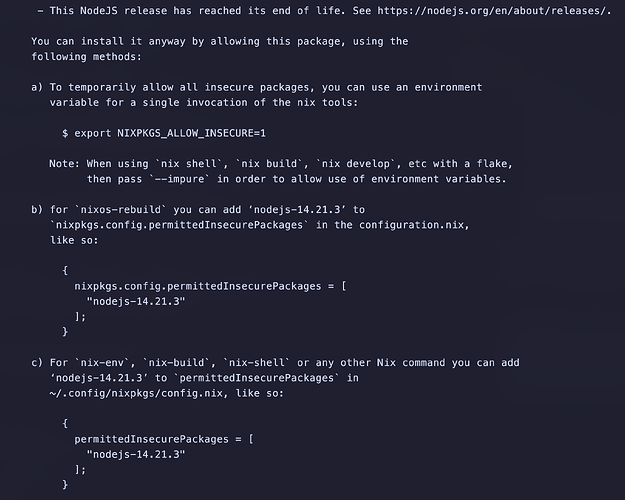 Which is, fair enough, it is old, but I need it for a project that will not be updated right now. Ive tried the suggested solutions:


and even


but it is having no effect.
I am running on MacOS, is that relevant?