Hello! I'm pretty new to NixOS and Nix at all and I'm trying to install from zero the system.
I followed the manual and also searched a lot about how to install and finally got to the end of installation when I am prompted to give a new root password.
So I rebooted and the system logs me in the emergency mode and say to look into journalctl.
Ok, this is what I found: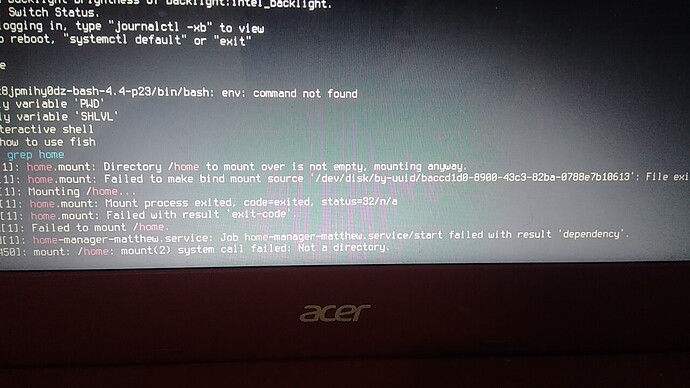 All my config can be found in my repository: https://www.github.com/Mdsp9070/dotfiles/tree/main/dots%2Fnixos
What I'm supposed to do? I also tried to remove home-manager but error stills happening.