Hello,
I recently tried to upgrade from 19.09 to 20.03. It seemed to work fine but I was unable to boot. I took some pictures of the error.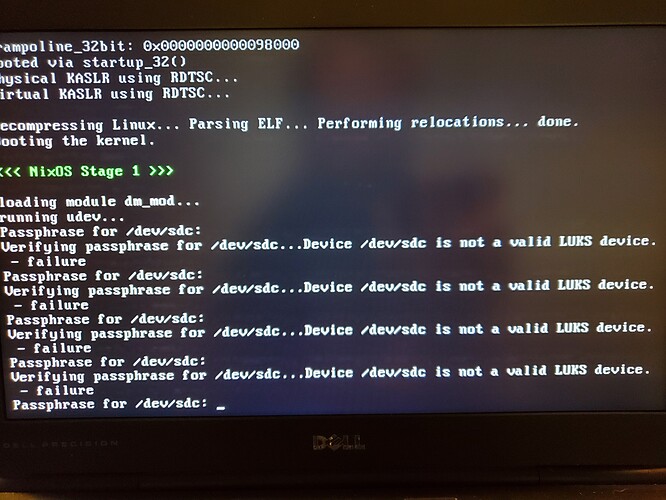 This is the grub entry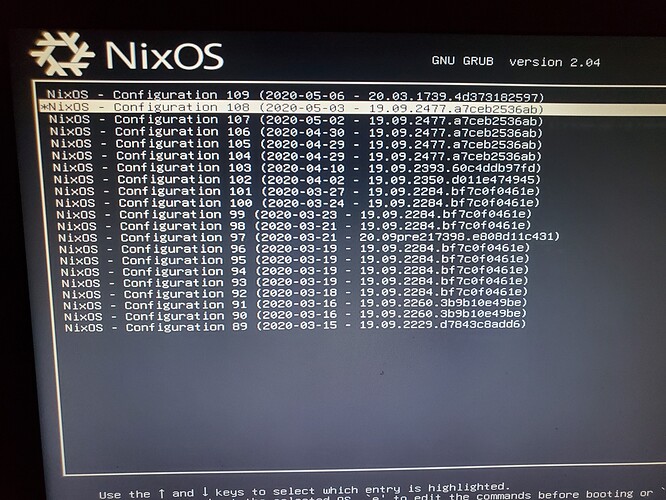 Switching back to 19.09 this is the normal error I get when the passphrase is wrong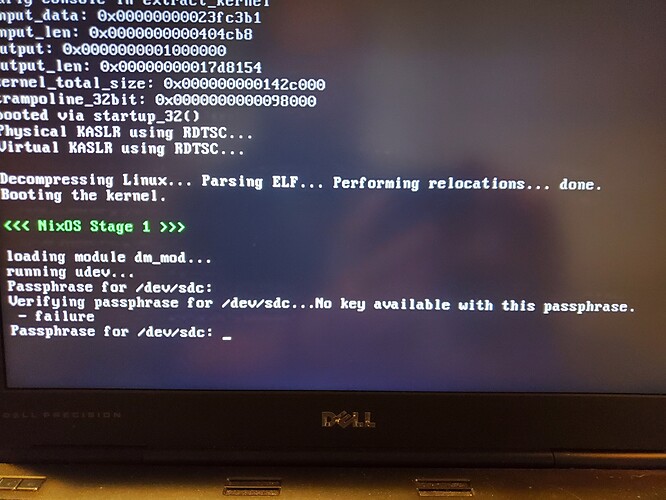 My configuration is located here: GitHub - moaxcp/etc-nixos: nixos configuration
The drives are setup in boot.nix where I have sda and sdb setup with mdadm. The first partition in each is the /boot partition while the second partition is "/".
I'm not really sure what is going on. This setup has work for the past few years and I'm not sure where to start. Have any of the options changed for these settings?