So, around a week ago, I installed NixOS and used the default browser (pkgs.firefox) then had some trouble with it and then got Chromium. Chromium worked fine… at least for a day when suddenly something like this happened.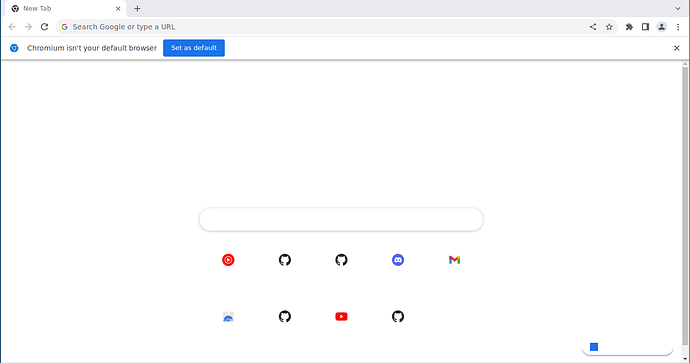 On other websites, this effect is much worse. To the point of the entire page being blank.
That was a bit annoying, so I tried using base pkgs.google-chrome-stable, which worked fine, until I started to use Electron apps (specifically pkgs.revolt-desktop) (which obviously use Chromium under the hood), which bugged out the same way Chromium did.
I have already tried setting environment.sessionVariables.NIXOS_OZONE_WL to 1.
I want to be able to find a fix for this. I am on an AMD GPU with an Intel CPU.