I am using Clementine and one feature is stumping me. The screen shot below shows the relevant section.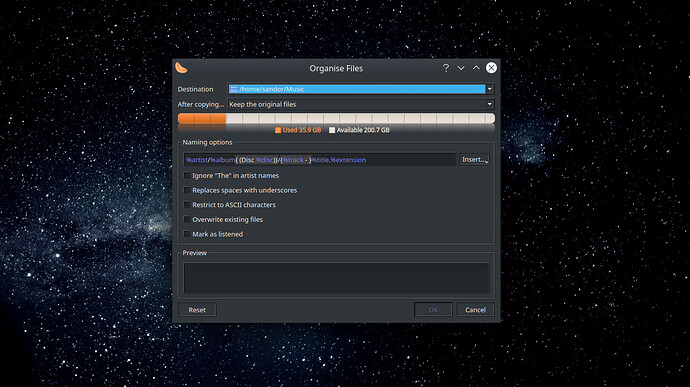 Clementine can copy or move songs from their current location and re-write the path and filename structure. I learned this from reading various reviews. In practice, everything works but this ability.
My plan is to re-rip all my old CD's into a open source format other than mp3. Clementine will rip the CD's but place every track into a single directory - I would have to create sub-directories to maintain albums.
I am obviously missing something; I did run into an issue where permissions needed to be changed so I can burn DVD's. Yes - I am new to NixOS; I have NixOS installed on a separate laptop which is running very nicely. This is the last hurdle for me to cross before I move off my old Windows laptop. Hopefully, someone can point me in the right direction.