Is it possible to specify the scrollback limit of the console via /etc/nixos/configuration.nix ?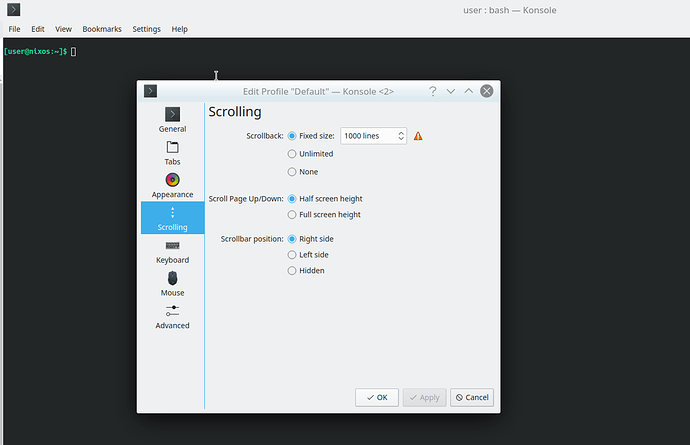 I can change it via: Settings => Edit Current Profile => Scrolling => Fixed Size , but i'd like to do it via configuration.nix if that's possible.
I tried searching : NixOS Search - Loading... with various keyword but I couldn't find anything.
I found something for tmux but nothing for the default console NixOS Search - Loading... .