Hi, new NixOS user here using Plasma5 desktop. 21.05 upgrade came out in less than a month after I installed NixOS 20.09, so not much experience for any proper comparisons. However, I have issue with high CPU load under 21.05, which is making desktop unusable.
Firstly, it takes way too long to reach desktop from SDDM but then, once desktop comes, each and every program I launch takes ages (from desktop users perspective) to load. When I checked system monitor, CPU shows almost always at 100%, esp when an application is launched. See sample screenshot.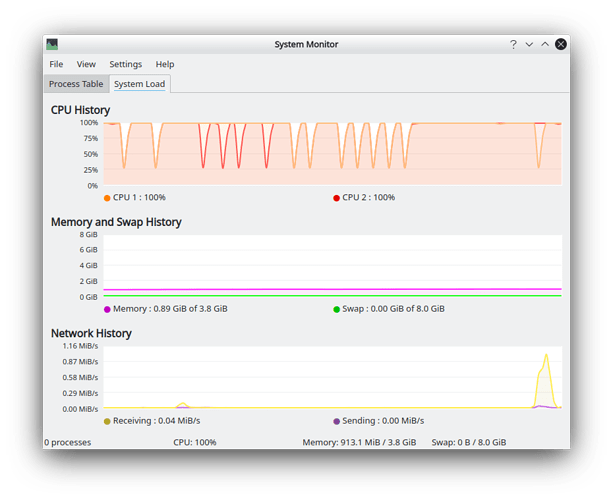 As can be seen, I don't have issue with memory (4-5 applications open including firefox, at the time of screenshot). I checked 'top' and saw two programs .kwin_x11 and X were always around 20-26% of CPU.
I am currently booted into 20.09 and system is 'normal'. See screenshot.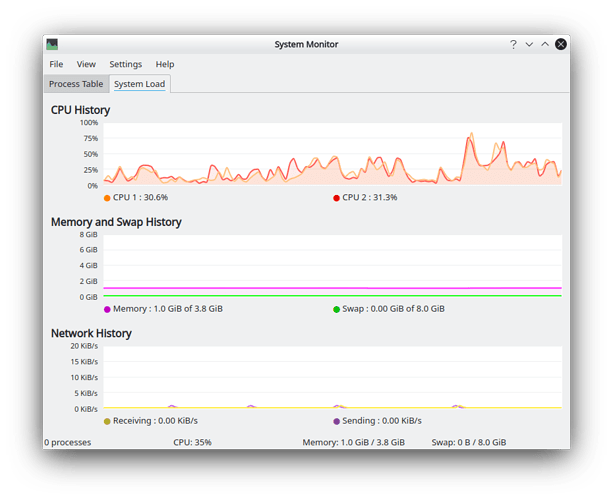 Thanks in advance for any assistance.