Hey folks,
Just trying to understand the process. I think I want my workflow to be something like this:
nix fmt 
nixos-rebuild build --flake .#xps15 --impure
sudo nixos-rebuild switch --flake .#xps15 --impure 
git add . 
git commit

What I'm seeing though is the flake will not build properly unless I do the git add . first (you can see in the 2nd screenshot where I renamed a folder):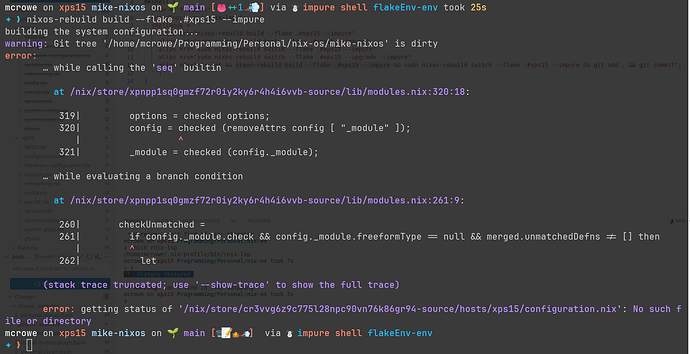 Now, if I do a git add . and repeat the command: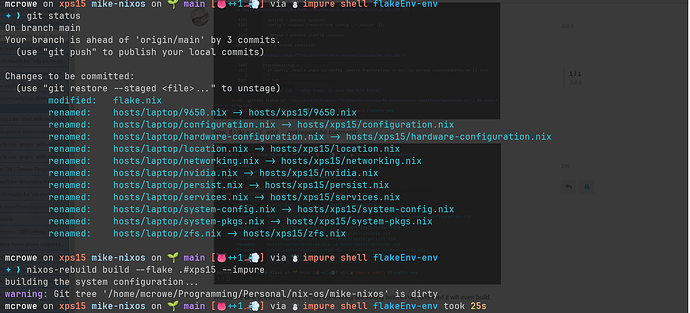 What's the best practice for this? I hate committing something before I've confirmed it will even build.