So basically, if you:
Open a PR.
Get a review.
Force push changes.
The people that got themselves involved won't get updates for this, perhaps not always, I'm not sure. So if you'd like to get feedback after your changes, you can:
Request a review from previous reviewers or a new reviewer here: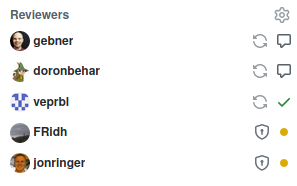 cc the reviewer with @.