A little while ago, nixos-unstable updated to gnome 41, and in the process a number of the extensions I like broke: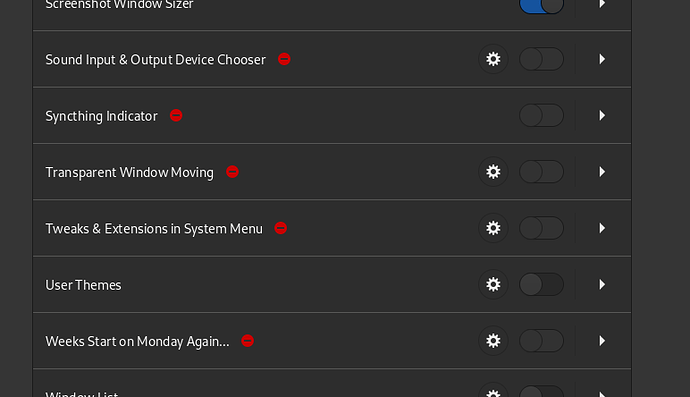 This isn't entirely unexpected; each extension has to list the versions it's compatible with in a metadata.json file, and some authors and maintainers are faster than others. Possibly exacerbated because I don't think that many "mainline" distributions are using 41 (or even 40) yet.
Even though some of these have text descriptions with comments like "for gnome 40 and above", the actual metadata doesn't cover "above". For several of these, I either know or suspect that the extension will work fine with just the metadata update. I'd like to help the authors by testing this and sending a PR.
This turns out to be… kinda complex on NixOS. Nearly all of the extensions are built programmatically from yet another json manifest, so there's no simple package I can edit to patch the metadata.json file. Any scheme I can come up with (other than force editing the nix store) is just loads more effort than seems sensible for what it ultimately a one-line change in the upstream source.
Is there a way to inject some additional synthetic metadata into the programmatic builds, so that I can:
test the change locally, quickly, and simply
(optionally) PR the change to nixpkgs until the upstream makes a new release
PR a change, with confirmation of testing, to the upstream extension
(Prompted to post in part by: Cannot enable dash-to-dock gnome extension)