I had changed the default Gnome font to Roboto on one of my systems that I am maintaining in my flake for someone else and it had worked for quite some time perfectly. Today, after updating my flake, I saw that the font had jagged edges. I use gnome-tweaks in order to change the fonts. I had the following setup (image taken from my laptop, but was the same on their desktop):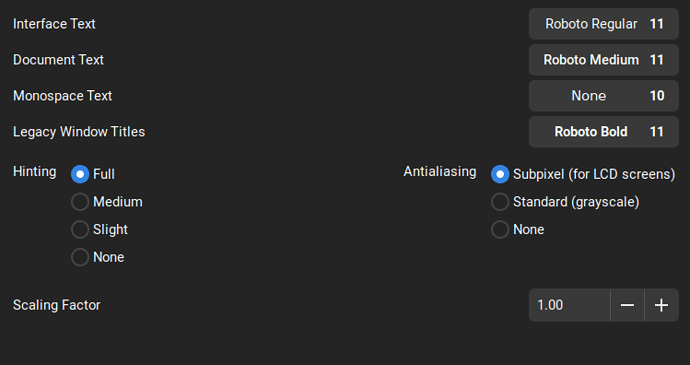 I reset gnome-tweaks to default and had the same problem. Changed fonts, logged out, restarted, rolled back, played with hinting and antialiasing, and continued to try cycling through different options many times to no avail.
Doing a little more research, I think it may have something to do with a file in /etc/fonts/fonts.conf per:
https://help.gnome.org/admin//system-admin-guide/2.32/fontconfig-4.html.en
Anyway, before I start blasting files away

, is there a way to reset the font configs or antialiasing in a proper nix manner?
Thanks!