I know this is a common issue and the typical response is to "just wait more" but as far as I can tell it will never complete.
For me it all starts out fine and the instillation chugs along merrily till it hits that 46% mark, then everything in the virtual machine slows down. Opening other apps such as settings takes a really long time, the delay for the pop-up "tool tip" takes a really long time to show, even the clock in the launch bar starts to lag behind my system clock:

Then 10 minutes later it's clock advances by a minute: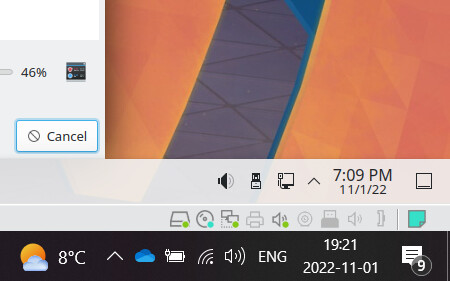 I have left it like this for a significant time (like over an hour) but it never seems to complete.
I can kill the virtual machine fine and restart the install but once I hit that 46% mark it all grinds down again. My host system is fine through out his process (in fact I'm writing this on the host environment right now) but I just cant get the install process to complete. Any idea what I can do?