I am trying to install nixos with the USB stick on a notebook. I have a 500 GB SSD in the computer. On the first partition is a Windows 10 and on the second partition I wanted to install NIXOS. Unfortunately, the NIXOS installer does not recognize the hard drive or partition. It shows only the stick on /dev/sda. Others like /dev/sdb or so I have not found.
cat /proc/partitions does not give me more information.
This is what the partition looks like under Windows 10: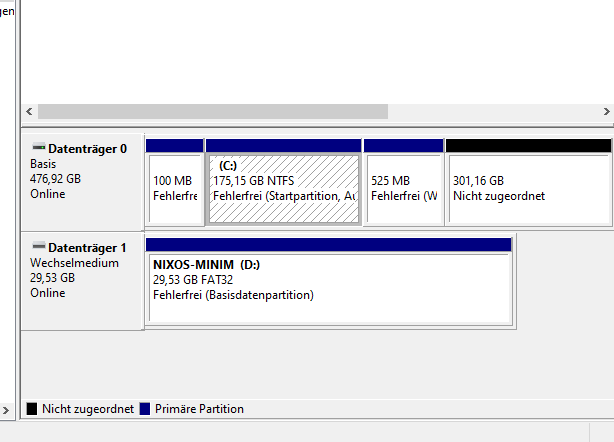 And this is what the NIXOS installer shows me: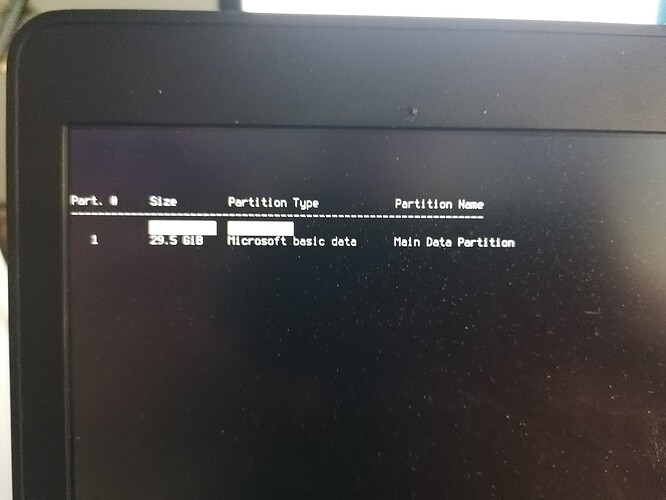 What am I doing wrong, does anyone have a tip for me?