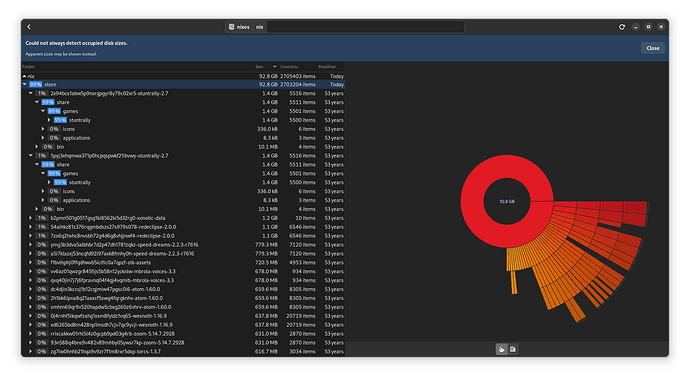 I'm still trying to understand NixOS, and while I was using Disk Analyzer to determine what's taking a lot of storage, I noticed a lot of duplicates of some of my packages.
From the image above, you'll notice certain programs installed more than once, such as:
stuntrally
redeclipse
speedreams
wesnoth
atom
Is it normal that Nix has multiple copies of one specific package, or do I need to optimize in someway?
Generally, I've occasionally only removed old generations and do garbage collection when needed, and it usually frees up tons of storage. But looking at my nixpkgs, is it normal to have these duplicate directories or installs?
I know nix filesystem is uniquely different, but feel free to chime in and explain that.
Thank you!