Hi All,
I want to connect libreOffice Base to postgresql DB.
The Datasource URL is : postgresql://host:port/DB
On Debian i need to install the package : libreoffice-sdbc-postgresql
On windows I need to install Java jre , the sdbc driver is include in the binary.
With LibreOffice Base on NIxos i don't have the choice postgresql in the connector list.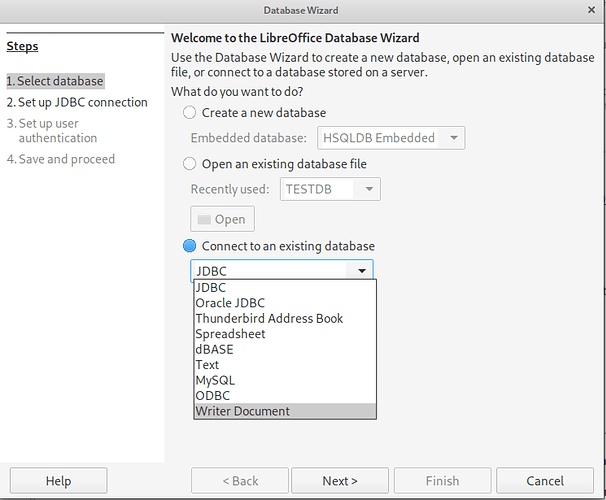 I verify oracle-java is installed .
Does anybody have a solution?
Regards.
Pierre