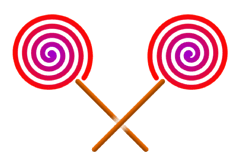 Hi folks!
I've been working on a deployment tool for NixOS build as a thin, pure-nix layer around go-task. It manages flake-based systems and provides parallel deployment, secret provisioning from any external source and configuration in nix itself among other features.
Some features
Stateless
Parallel deployments (--parallel)
Configured in pure nix
Easily extensible and customizable
Minimal overhead and easy debugging
Fully flake compatible
See it in action
It is quite new, but I have been using it successfully on my own systems for a while and wanted to throw it out there hoping it might be useful for others. If you find any bugs or have questions or feature requests let me know. Any tips for improvement or feedback would be greatly appreciated!

https://github.com/pinpox/lollypops