(this is a copy of the email sent to all ticket holders)
Hi Everyone!
NixCon is less than a week away, I hope that you are all as excited as us for the events to come!
This is a bit of a long email, make sure to take the time to read it as it contains useful information.
Things to know
Have a look at the Code of Conduct. This is just in case, the goal is not to do politics but share out interest in Nix-related technologies during the conference.
Please ask before taking photos of people. Some of use want to stay relatively anonymous
Communication
We have a IRC channel on FreeNode for immediate communication: #nixcon

To share discussions, use the "NixCon" topic on Discourse

Broadcast: Twitter #nixcon2018

Private help: email to orgateam@nixcon2018.org or talk to us directly.
Changelog
No breakfast to stay within the 25.-/person/day ticket budget we had to change the food program unfortunately. London is expensive!
One program change on Friday: Pierre-Antoine Bouttier will be talking about "Nix as HPC package management system", replacing the talk on "carnix".
Thursday evening, we have reserved a room at the Prospect of Whitby for an after-conference event (see below).
Conference
The doors open at 9h30 where we will welcome you with Tea and Coffee. Give us your name or ticket number at the registration table to receive your badge and some nice swag!
The conference will start at 10h30. For more details on the program, see: NixCon 2018 - A conference about Nix and NixOS
Thursday evening event
The Prospect of Whitby is a historic public house on the banks of the Thames at Wapping in the London Borough of Tower Hamlets. It lays claim to being the site of the oldest riverside tavern, dating from around 1520.
You will be able to order typical pub food and drinks there.
It takes 30 min to get there with the tube. See Citymapper - The Ultimate Transport App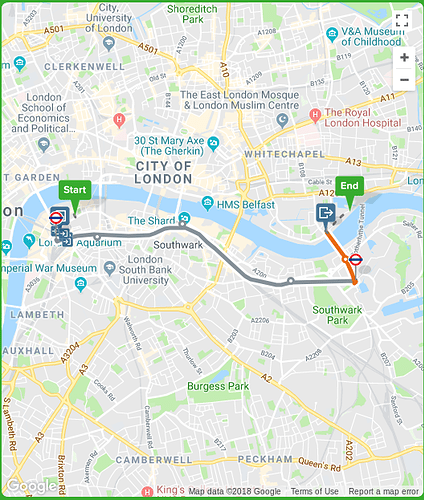 Hackday
NOTE: I don't know if it's clear that the conference tickets don't include the Hackday. If you don't have a hackday ticket and want to attend, let us know!
We will start the day by recording projects on a flipchart. There will be 10 different tables to join. You can volunteer to help people out or get help on your project.
Where to stay
If you haven't booked a place to stay yet, a few of us are staying at the Ibis BlackFriars hotel
and Holiday Inn Express Southwark which are close to each-other and not far from the conference location.
Travelling
I recommend to install the CityMapper app to get around in London. It displays useful information like costs of travel and is more detailed than Google Maps in general.
Getting from the various airports usually require to pay around 20.- of train tickets. London Heathrow is also accessible using the Tube which takes a bit longer but is also much cheaper.
Once inside of London, all the public transports can be paid via Contactless payment. If you don't have a contactless card, make sure to take a day ticket of buy a pre-paid Oyster card for 5.-. The busses don't take cash payment, as do some businesses so just paying with the card is the easiest.
See you at NixCon!
That's all for now. Don't hesitate to contact us if we forgot anything.
Best,
The Orga team