I downloaded nixos-gnome-22.11.3459.884e3b68be0-aarch64-linux.iso and tried to install it under VMware Fusion 13.0.1 on an M1 Mac. However, regardless of which option I select from the menu, I get a spinner that freezes: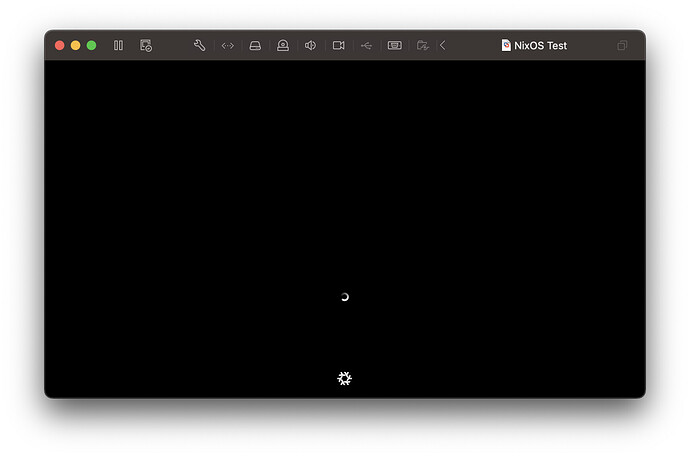 I understand others have run it under UTM but I am interested in solving the problem for VMware Fusion.
The minimal / text-based installer does boot.
Is there any way to debug the graphical installer?