As a heavy user of nixpkg pytorch (thanks btw @rehno), I'm confused on the discussion of why packages can't be arbitrarily updated or removed. I don't have the staging experience you guys have (@delroth , @samuela) and to be clear; maintainer involvement/pinging, modularity, the PR backlog, and discovering not-broken versions of packages all are obviously serious problems to me.
I thought the point was Nix never promised working builds, just reproducibility. Even nixpkg unstable is a misnomer since its not like the git history is being rewritten. Updates break things; on Debian, on MacOS, on Arch, and I'm pretty sure npm and pip don't even allow updates to be published until they break at least 5 downstream projects.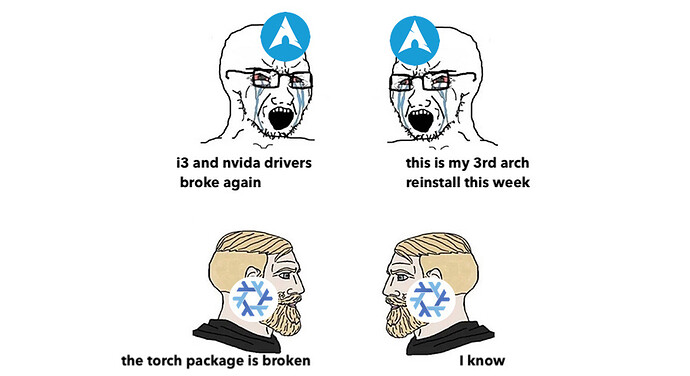 @rehno I've got a project using torch_1_8_1, cuda-enabled torch_1_9_0, and torch_1_9_1 using overlays all in the same file. When I was upgrading 1_9_1 was broken… and I just went and found another version that wasn't. If nixpkg.torch randomly changed to 1_11_0 and broke everything, I wouldn't even know it for 2 years probably. Finding a working version might be an open problem, but I'm never irritated when an update goes poorly, I expect it to go poorly.
What would be nice is if, when a package build failed, there was a link to a repo that had only the package in it so I could fork the repo, patch it, use the patch, and ping the maintainer with a PR. Just like any other node/python/deno/rust/ruby/elixr/crystal/haskell/vs-code/atom package