I'd like to add/modify a patch in Nixpkgs for qtbase to address #76080. The readme in pkgs/development/libraries/qt-5 has these instructions for patches: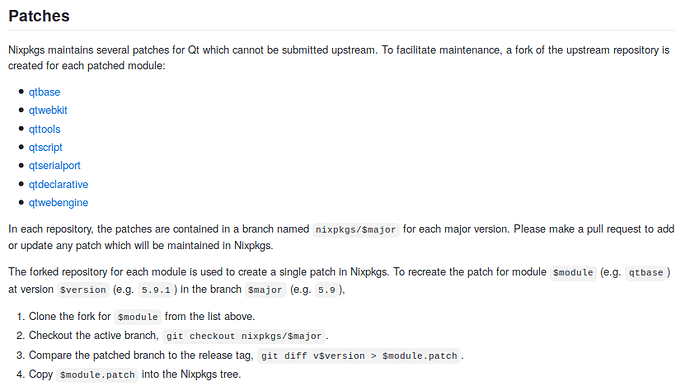 However the linked repository for qtbase only goes up to nixpkgs/5.9.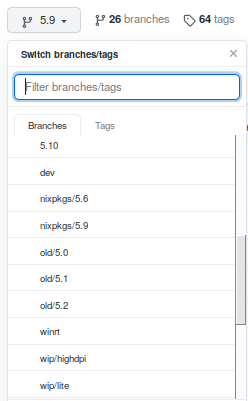 Has something about this process changed without an update to the documentation? What's the proper way of submitting patches for Qt5?