Hi all,
If you have git-status info in your prompt, you likely find large repos annoying. @colemickens kindly nerd-sniped me on Christmas Eve by pointing out gitstatusd (gitAndTools.gitstatus).
I'm a git-status minimalist, so I tried to out-perform gitstatus when I noticed how much detail it collects. This went far better than I imagined, and I'm excited to share lilgit now that its dependencies are in *-unstable channels.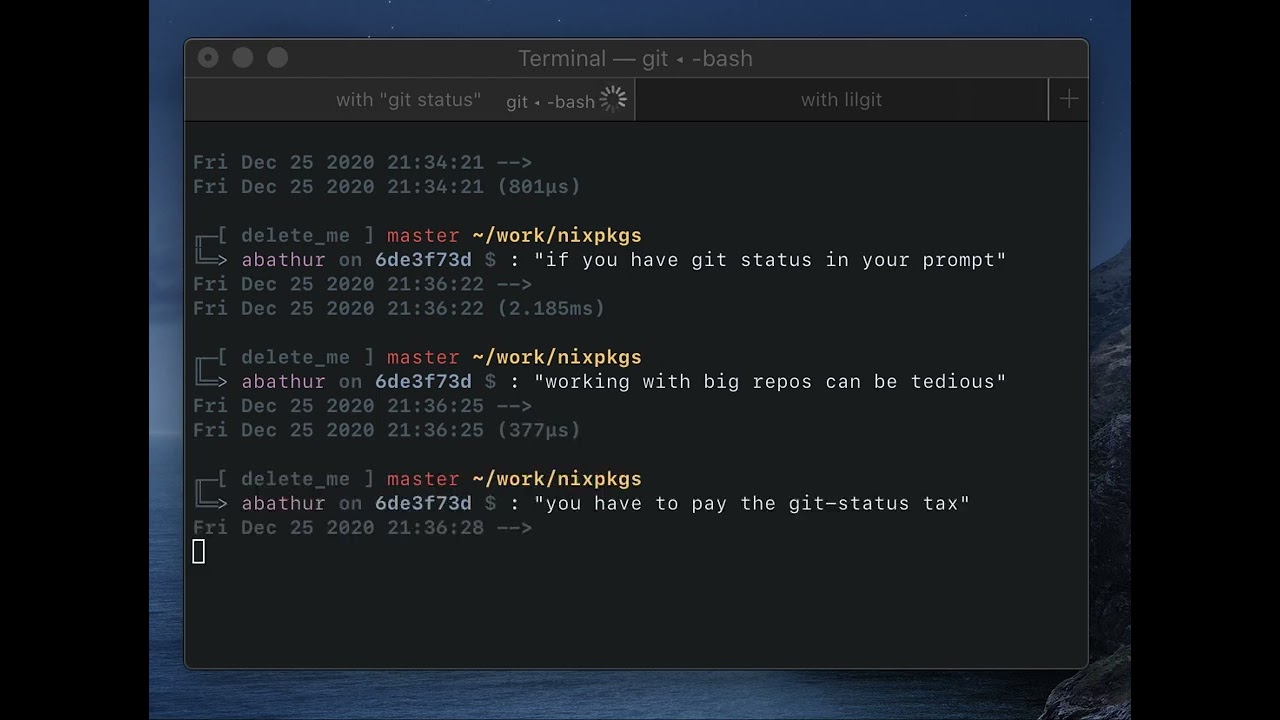 Interested?
---
If you find it promising, I could use a little help improving the daemonization/IPC implementation. The MVP uses bash coproc for simplicity, but it has some downsides:
Currently limited to bash (but this isn't intrinsic!)
It launches one lilgitd per terminal/shell for now. Rewriting the daemon in Rust improved memory use (~13 → 2.3MB /instance), but a multi-client daemon would further improve memory use.
Your terminal may nag about the active lilgitd process on close. In Terminal.app I add lilgitd to a list of running executables to ignore on close.