I recently switched to a new apple silicon Macbook Pro on Monterey and i can't seem to get spotlight to index my 'Nix Store' apfs volume (It's using the default settings, in my Macintosh HD Volume Group as an AFPS Volume).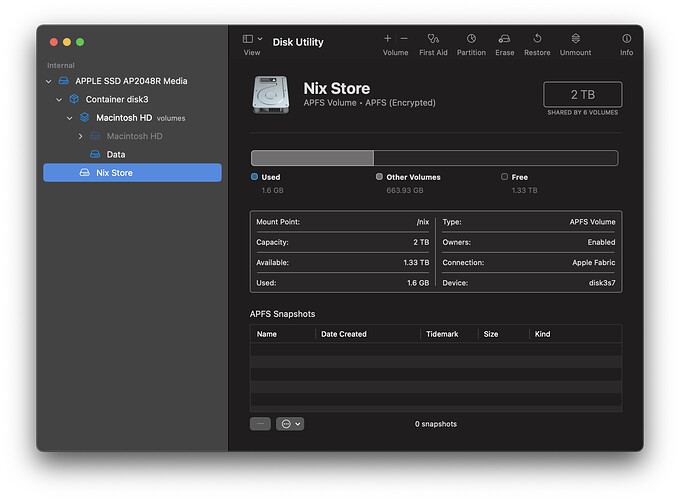 I don't remember having problems before. My major issue i'm running into without spotlight indexing is that i can't locate applications i install (e.g. Emacs.app) without taking special precautions like making an explicit alias.
I have tried completely wiping the volume, completely wiping spotlight index with mdutil -aE && mdutil -ai off && mdutil -ai on, rebooting and reinstalling nix from scratch. Can't seem to get indexing to go no matter what i do.
This is the output of mdutil -as:
/:
	Indexing enabled. 
/System/Volumes/Data:
	Indexing enabled. 

So the 'Nix Store' Volume is not there, i don't know if it is supposed to be.
I also tried the GUI trick of adding /nix/store to Spotlight Privacy and then removing it. It gives an error when i try to add the path: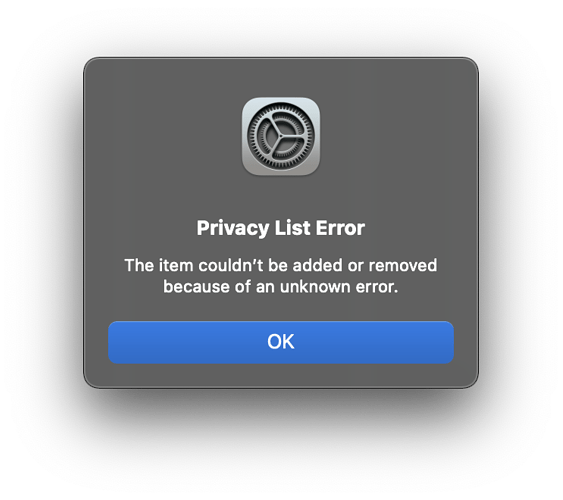 I don't know if this is something that is supposed to work with my system in this state, though. Does seem like a bug of some sort.
Not having much googling around. Do other people not have this problem on Monterey? Does your APFS Volume
Thanks