MacOS Big Sur
nix (Nix) 2.3.16
home-manager 22.05
zsh 5.8 (x86_64-apple-darwin20.0)
I have a very strange issue that's probably best explained with an image: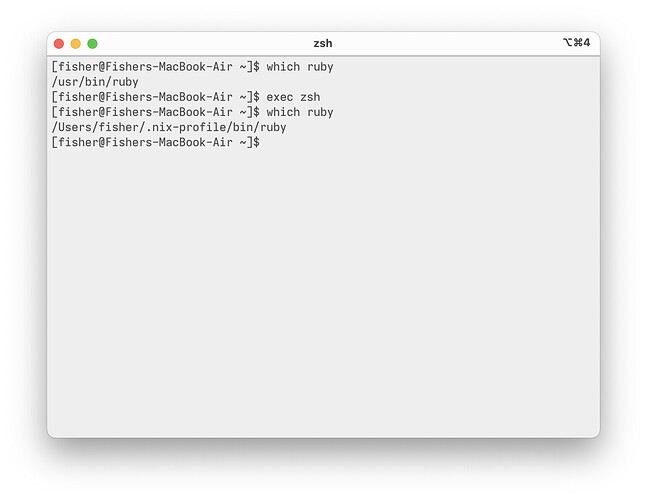 Whenever I start a new shell, ruby points to the system version, not the version I installed with home-manager. However, when I run exec zsh, ruby points to the home-manager version.
I have this same problem with vim, where zsh uses the system version until I reload it. I suspect that this will be a problem for overriding any command that I already have installed.
I'm confused why this is happening, and I want to know how I can have zsh use the home-manager version automatically.
In my .zshrc, I have
source ~/.nix-profile/etc/profile.d/hm-session-vars.sh

In my .zshenv, I have
. /Users/fisher/.nix-profile/etc/profile.d/nix.sh
export NIX_PATH=$HOME/.nix-defexpr/channels${NIX_PATH:+:}$NIX_PATH