Hello Nixers

Here are the latest news from the Tweag Nix team:
Nix UX
Nix documentation
Because details matter, some people (including myself) got upset by the fact that the new Nix manual didn't have any anchor for the nix.conf options (nix#5745). Because the same source is used by two different renderers (docbook for the html manual and lowdown for the man pages) with some slightly different ideas of what markdown is doing so was trickier than what it should have been. @regnat worked around the issue in a way that made both tools happy (nix#6363)
@regnat and @fricklerhandwerk recorded a hacking session on Nix. Hopefully the first of a long series See the announcement post for more details.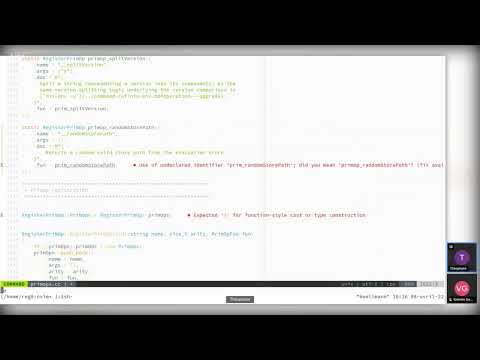 Nix internals
The nice regression test trying to evaluate the whole of nixpkgs that @edolstra set up a few months ago started to pay off, catching a subtle semantic change that could thus be fixed in a matter of hours (nix#6347);
The new experimental fetchClosure builtin had a slight security hole, which @edolstra fixed (nix#6370);
Nickel
---
And that's all, folks. The rest is history