Hello guys!
I'm currently this shell.nix for rust development and I need vulkan for an open source project.
Now if I run vulkaninfo | rg -i "validation" I'm not getting VK_LAYER_KHRONOS_validation as expected although the shell includes vulkan-validation-layers and the search says, that it's officially from KHRONOS: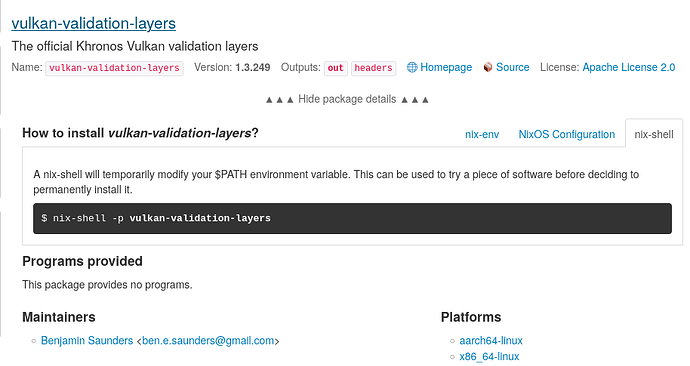 So what am I doing wrong?