Hi everyone,
This evening we held a London Nix User Group meetup in the City. We got a good turnout, 12 people plus a few of us from PDT Partners, where we hosted the event. We had lots of good discussions, and are keen to do it again soon.
Next time round we'll do some (informal) talks. I've attached a photo of the topic list we collected during the evening.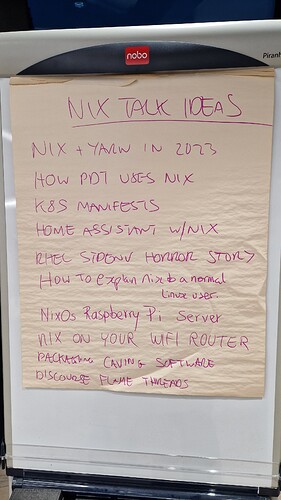 We'll try to do this every 1-2 months, and we'll post the Eventbrite link to this thread when the next one is scheduled.
Thanks everyone for coming!
Graham