I manage my mac using nix, nix-darwin & flakes https://github.com/ahmedelgabri/dotfiles I use this on multiple machines.
Today after updating flakes, I'm getting different outputs per machine when I try to run nix-shell on some projects.
Machine one (MBP 15" 2015) (complains about csview)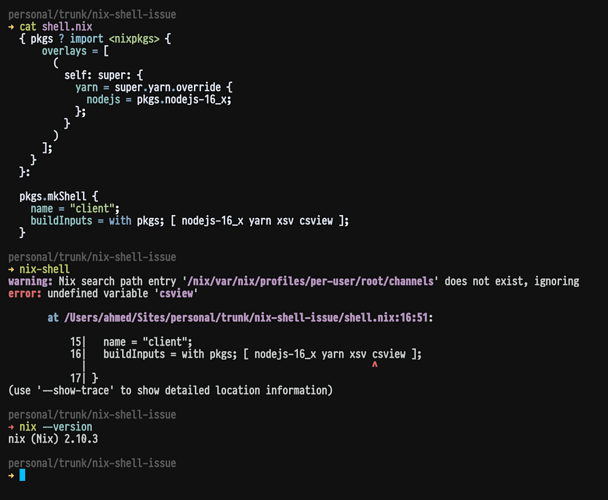 Machine two (MBP 16" 2019) (complains about nodejs-16_x)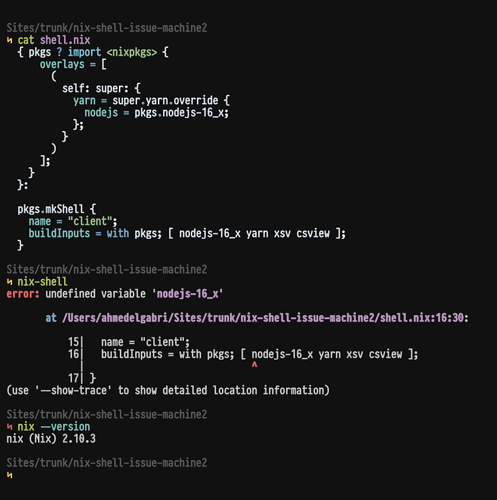 Both machines have the same nix version, built using the same flakes.lock file, not sure what is wrong here or how can I debug this?
if I do darwin-rebuild --rollback everything works fine. Updating breaks only on a single machine.
It broke after this update (nix: update flakes & deprecated options · ahmedelgabri/dotfiles@8b6cc25 · GitHub) but not sure why one machine would be different than the other?