I did Zero to Nix and after that felt like somebody threw me into a void. Nobody could really point me to good documentation for Nix.
Turns out there is lots of documentation out there, it's just all over the place. So I've taken it on myself to collect everything here in Awesome Nix: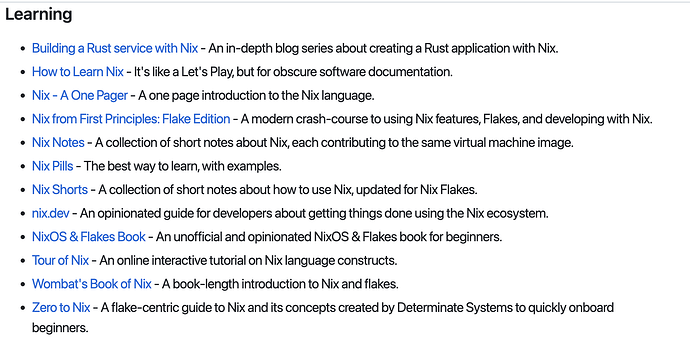 (Look at how that section got fleshed out!)
I wish that list had been there when I first started this 3 months ago but it's there for everybody starting now. Point your friends and loved ones to it.